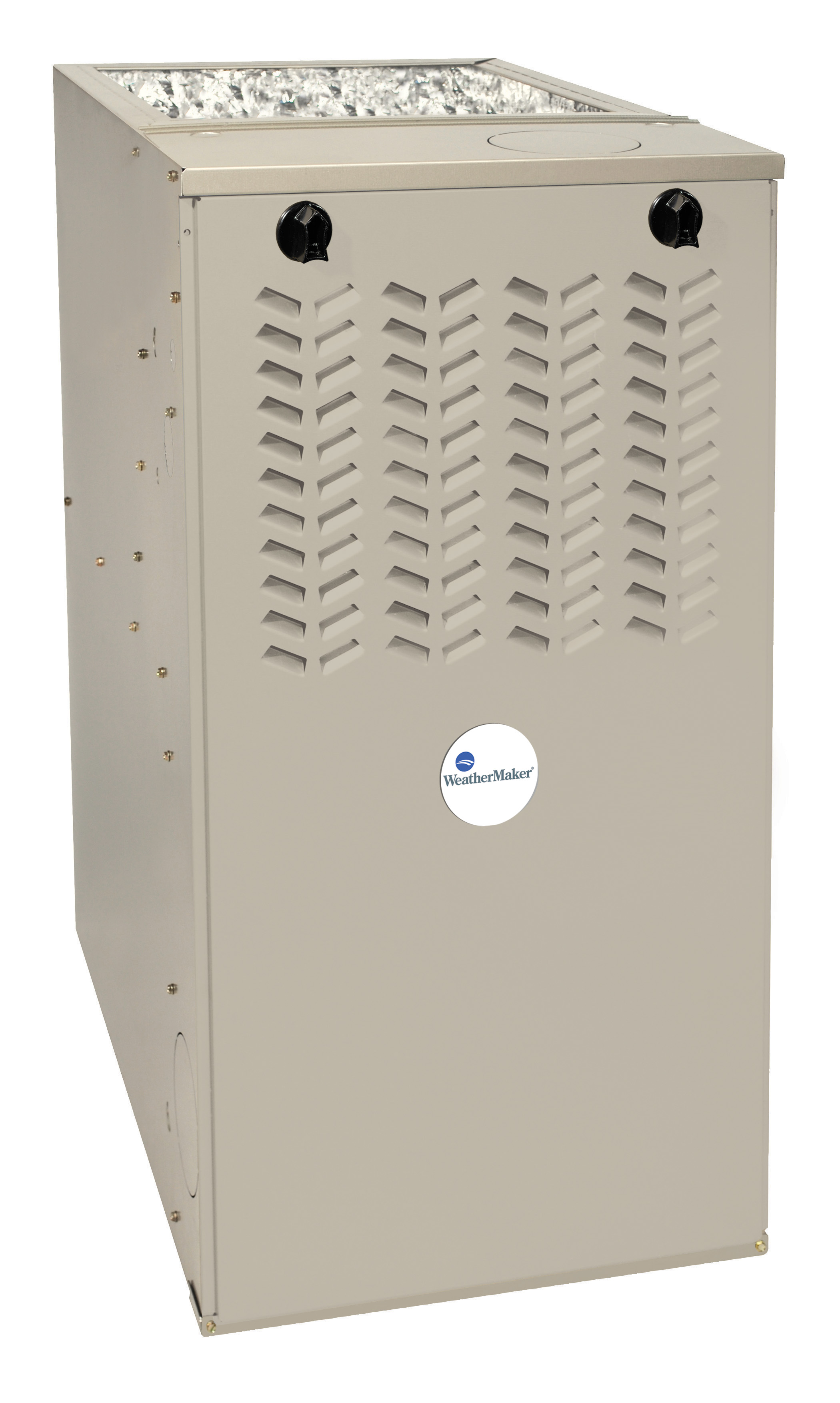 Our most comfort-enhancing 80% AFUE model, this furnace keeps the cold out and the comfort in. It delivers smooth, consistent temperatures and extra-quiet operation, with two-stage heating and a variable-speed blower. The variable-speed blower provides superior moisture management in the form of summer dehumidification, and it can give your cooling system an efficiency boost as well.

Features & Benefits
Quiet performance
Fixed-speed blower motor and single-stage gas valve also provide even levels of temperature control and comfort
Dual fuel capable with a compatible heat pump and thermostat for energy-saving heating performance
Air purifier and humidifier compatible for better home air quality
Low NOx California model available- PG8JAA
10-Year Parts Limited Warranty*
20-Year Heat Exchanger Limited Warranty*
Specifications
Efficient fixed-speed blower motor
Induced draft combustion motor
Single-stage gas valve
Aluminized–steel primary heat exchanger
Reliable hot surface ignition
High temperature limit control prevents overheating
Sound-reducing features: soft mounted blower and inducer motor
Compatible thermostat: heat/cool
Heating capacity: 40,000–120,000 BTUh
For California Residents: 
For installation in SCAQMD only: This furnace does not meet the SCAQMD Rule 1111 14 ng/J NOx emission limit, and thus is subject to a mitigation fee of up to $450. This furnace is not eligible for the Clean Air Furnace Rebate Program: www.CleanAirFurnaceRebate.com.
California residents please see Proposition 65.